Laundry Pickup & Delivery Service
Laundry Pickup and Delivery
Every Tuesday and Friday we're out picking up and delivering laundry. Why not take advantage? You can also call us to arrange for either pickup or delivery on a different day of the week.
Next-Day Laundry Service
We offer next-day delivery for business customers. Get your restaurant, hotel or personal service business laundry done promptly and reliably. Call us at (508) 758-6711 to arrange a pickup and delivery schedule that works for you.
---
Rates
Pickup fee is $10. Free delivery back to the pickup point. Wash, Dry & Fold prices apply.
---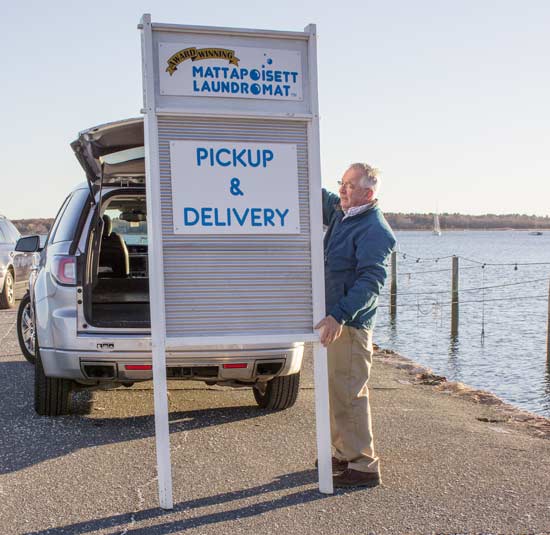 Locations
We normally pick up from and delivery to the following locations. If you'd like a pickup from your home or business, please call.
---
Mattapoisett Town Wharf

8AM - 4PM

N 41° 39.365' W 70° 48.773'
Water Street
Mattapoisett, MA 02739
Find It

Mattapoisett Boat Yard

8AM - 4PM

N 41° 39.190' W 70° 48.003'
Ned's Point Rd
Mattapoisett, MA 02739
Find It

Berverly Yacht Club

8AM - 4PM

N 41° 42.185' W 70° 45.710'
99 Water St
Marion, MA 02738
Find It

Marion Town Wharf

8AM - 4PM

N 41° 42.268' W 70° 45.868'
2 Island Wharf Rd
Marion, MA 02738
Find It